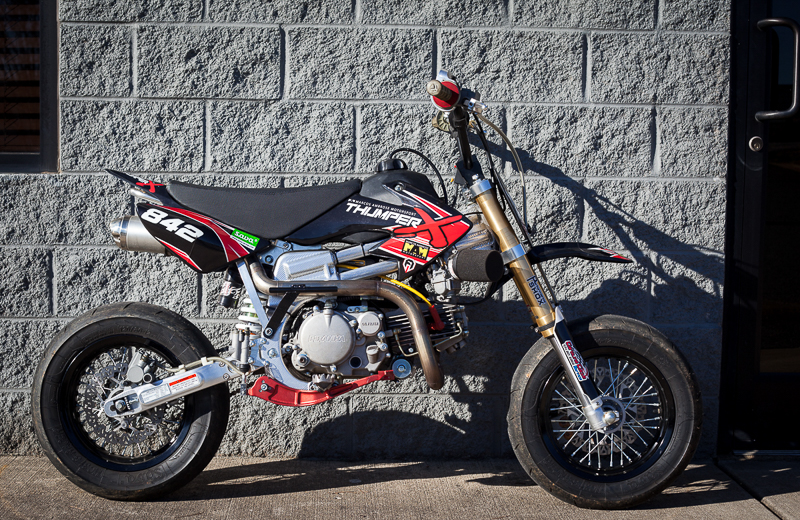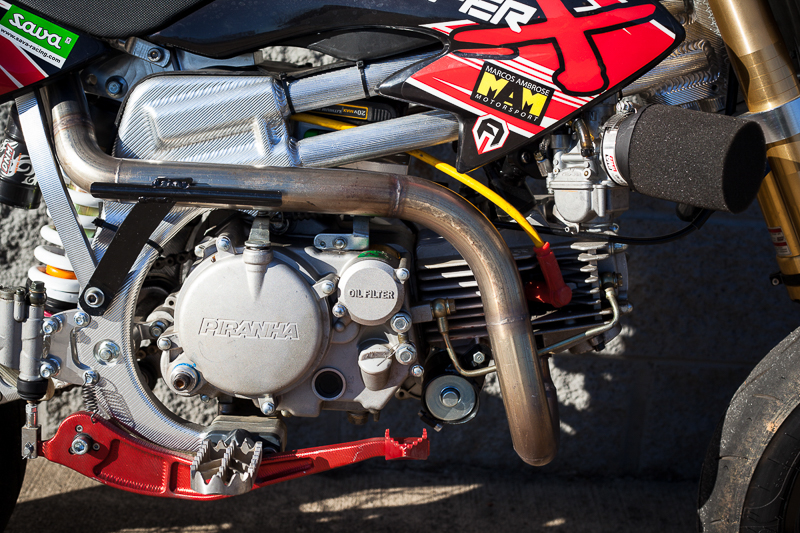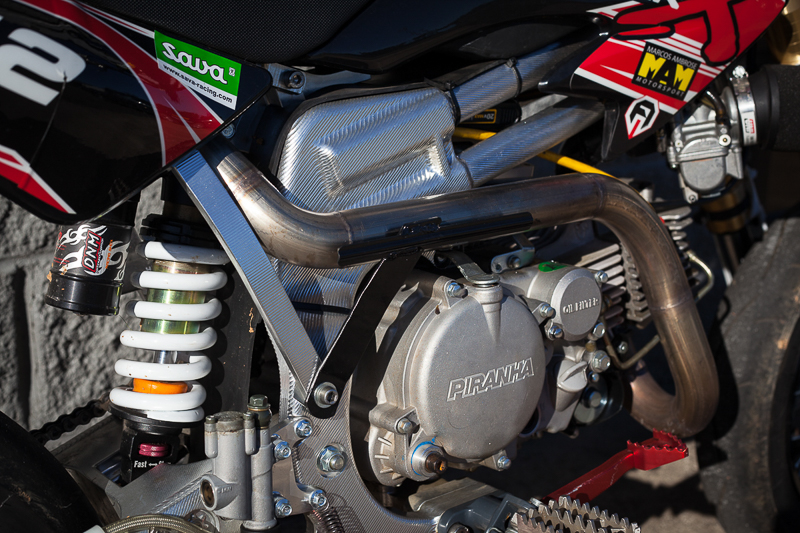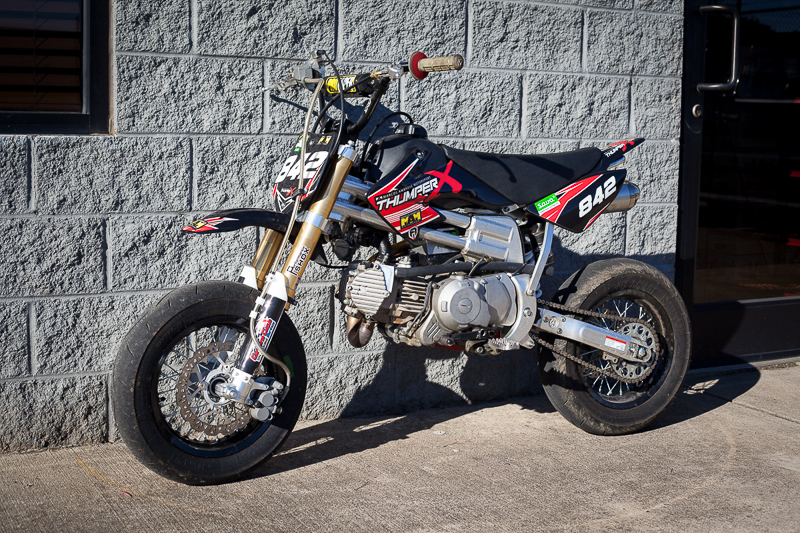 For sale is a 2013 Custom Super Moto Pit Bike modified by Marcos Ambrose Motorsport. This bike has a 187cc Thumper X engine, high compression electric start, Performance Shox suspension, custom stainless steel exhaust, Kehin 28mm carburetor and soft compound race tires. This bike has a mixture of components on it including Braap, Piranha, and YCF. Video at https://youtu.be/sek5BLV3Chw
Click here to shop from our wide variety of parts.
9 Goodman Road
Concord NC 28027
Shop 704-782-6134
Parts 704-721-0298
Fax 704-721-0234
Get Social!

Instagram Feed
If you're in the North Carolina Mountains and looking for a great place to stay check out
Ducks Pond West Jefferson! Click below for more details and booking information.